LEADING WITH IMPACT:
Coaching Skills for Effective Leadership
28-29 SEPTEMBER, 2023
BERLIN, GERMANY
2 FULL DAYS
1:1 COACHING SESSION INCLUDED
The purpose of this training is to provide you, as a leadership practitioner, with practical coaching skills that you can implement immediately with your team and within your organization. These skills will enable you to achieve clearer direction, focus, and ultimately, greater impact.
Program Takeaways
After completing the course you will be able to:
Create and re-design empowering relationship with your team
Discover your values and the power of value-based decisions
Deeply connect by applying listening skills
Enrich your managerial portfolio with coaching tools
Skillfully manage conflicts and self in the conflict
Identify what is next for you as a Leader!
In this course you will learn
Designing powerful alliances with your team
Value based decision making
Deep Listening for creating trust and safety
Key coaching tools and Metaskills
Dealing with conflict skillfully
Explore your professional wheel of life.
Training Structure
DURING THE TRAINING
Sessions are highly experiential. Each topic will be addressed through Experience, Learning and Application principles. Homework at the end of each session will deepen the learning of the skills. Real learning comes with practice!
AFTER THE TRAINING
After the training each participant will get one individual coaching session of 60 minutes. The Individual coaching will deepen the learning and support participants in integrating their knowledge to behavior level.
IS THIS FOR YOU
To ensure that Leading with Impact is the right training for you, we will be setting up a 30 minutes individual pre-enrollment conversation. We want to also get to know you and discuss your expectations.
Our goal is to provide the best practical training experience to you!
PAYMENT
The investment is €800 per participant (VAT exempt).
You will receive an invoice upon a final acceptance to the program. Please ensure payment is settled before the start of the training, at the latest.
Who Should Attend
---
Leadership practitioners with 1+ years of managerial experience.
MEET THE TRAINERS
Anna is an inspirational and empathetic Leadership Coach and Learning and Development Expert with a strong background in Human Resources and Leadership Development. She has 15+ years of corporate experience in the field of Microfinance.
Anna is an Associate Certified Coach (ACC) by International Coach Federation (ICF), and a Certified Professional Co-Active Coach (CPCC) by Co-Active Training Institute (CTI). Additionally, she is a certified NLP and Timeline Therapy Practitioner by the Association for Neuro Linguistic Programming (anlp.org).
Anna's personal belief "Everything is Possible" is a testament to her unwavering commitment to achieving success, even in the face of adversity.
As a working mother of two sons, Anna knows first-hand the challenges of maintaining a work-life balance. Her ability to overcome these challenges serves as an inspiration to others, demonstrating that with hard work and dedication, anything is possible.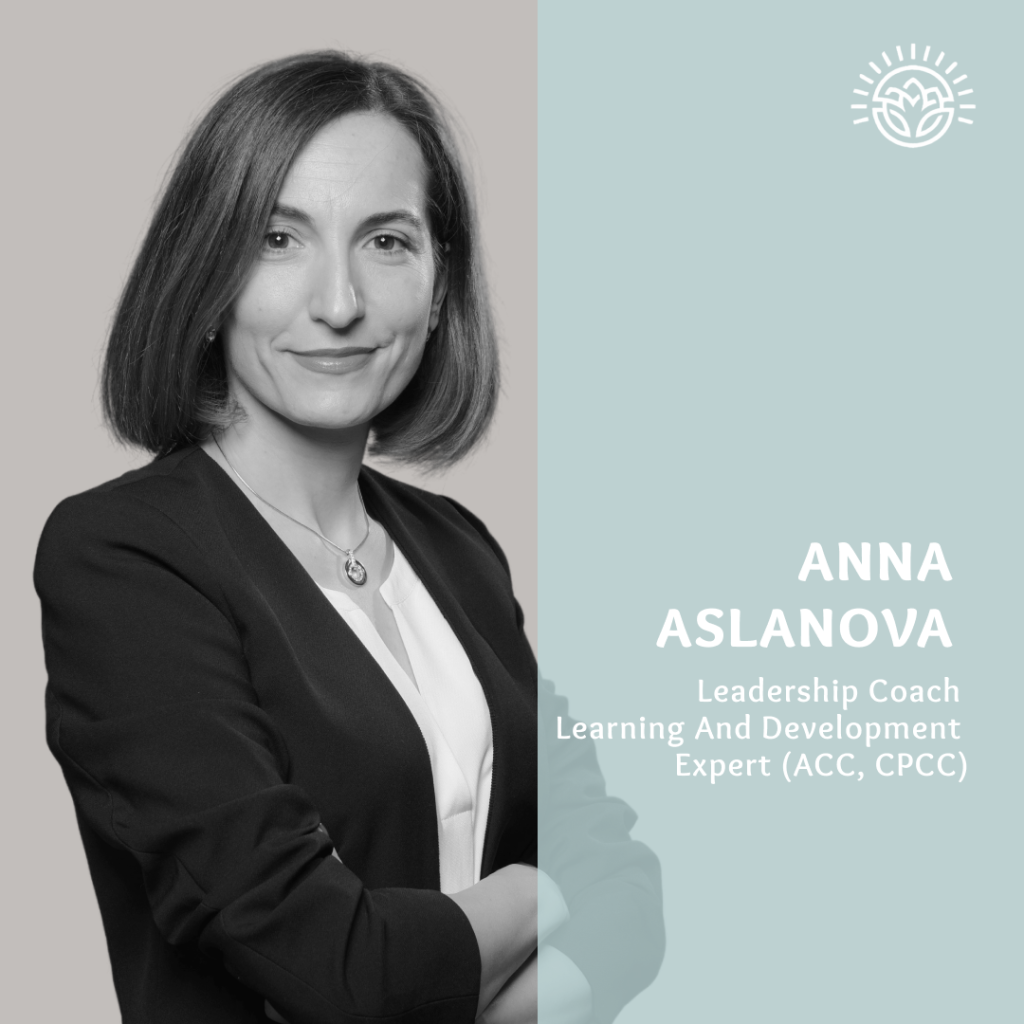 ---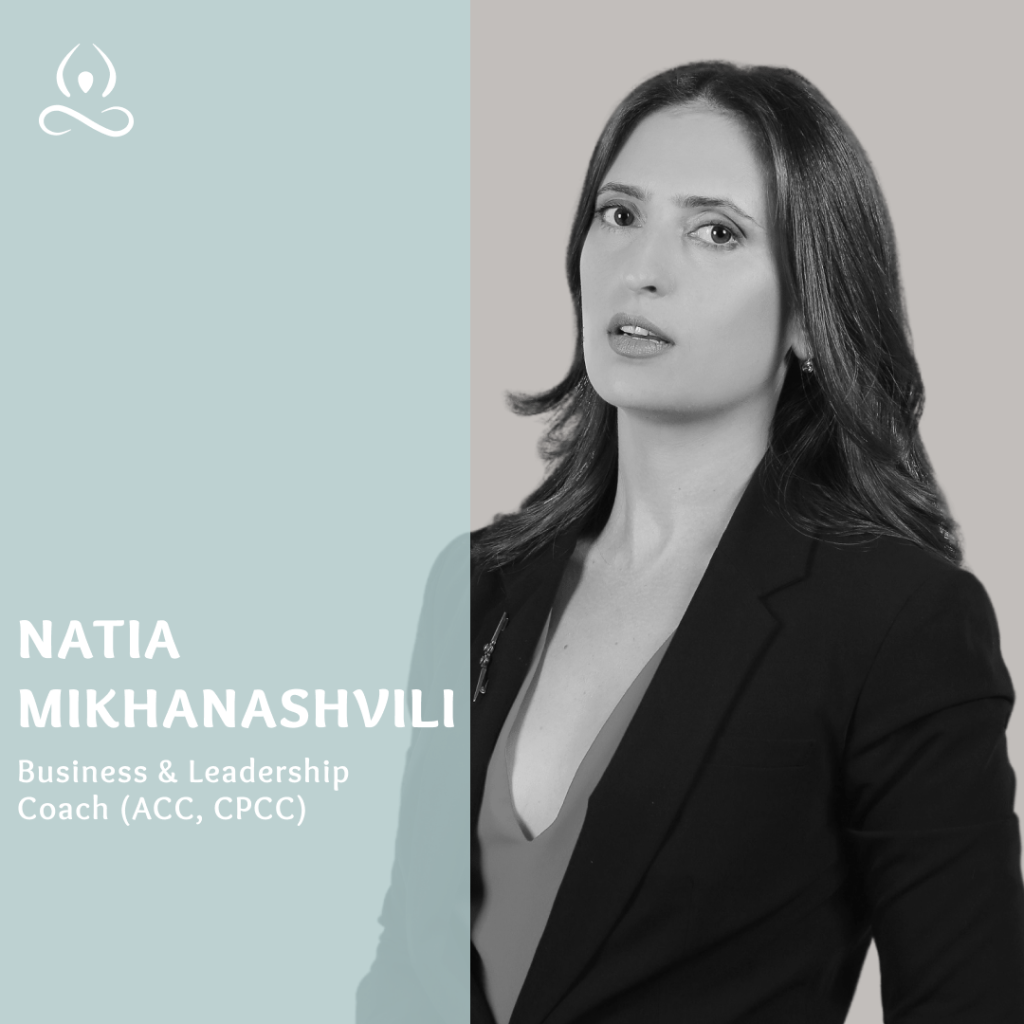 Natia is an ICF certified professional Coach. Originally from Georgia, she studied in the USA, UK and the Netherlands before developing an international HR leadership career, building and managing high performing teams for over 10 years.
Natia left corporate career in 2022 to follow her dream of becoming a coach. She specializes in coaching first time managers who strive to become leaders. Natia has learned leadership lessons the hard way as she was already a manager in her early 20s and without any coaches or mentors she made some costly mistakes. Ultimately it took her many years to transition to true leadership. Her mission is to share what she already knows and help first time managers to transition to leadership faster saving their time, money and career.
Natia has an authentic, visionary, empathetic personality. She lives in Berlin with her husband and 2 children.
BECOME A LEADER YOUR TEAM NEEDS!
"*" indicates required fields